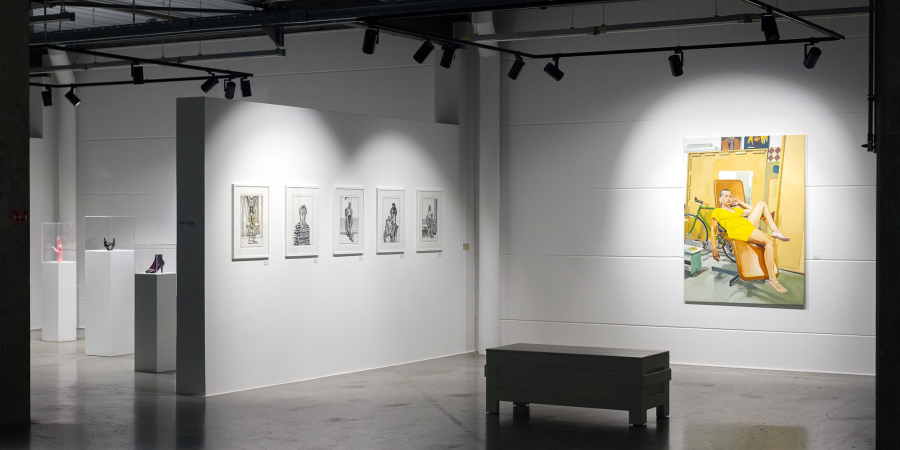 Job offers
No suitable position found or advertised? Feel free to send us an unsolicited application!
Graphic- / Visual-Designer (m/f/d)
We are looking for a creative, imaginative and innovative Graphic Designer to join the Colab Gallery Team. 80 - 100 % (m/f/d)
As a graphic designer you will help on the process of create artwork concepts for our events, stunt marketing and maintain our website.
Some of the key accountabilities of this role will include, but are not limited to:
Provide a professional first point of contact when welcoming visitors and clients to the gallery.
Create and maintain a consistent visual tone across our online channels.
May operate audio-visual equipment and keep the gallery's website and social media outlets up to date.
Sending newsletters digitally (Mailchimp).
Designing all visual assets for the company, including: print adverts, flyers, web adverts, exhibition catalogs, simple videos for use on social media, corporate brochures, merchandise and more.
Assist with installation and deinstallation of exhibitions.
What do you bring with you:
Enthusiastic and friendly, with a proactive, 'can do' attitude.
An interest in the arts, museums, galleries and events.
Good communication skills in English and German language.
Proficiency in Adobe Creative Suite: Illustrator, Photoshop, InDesign required.
Good computer literacy (Outlook, Excel, Word).
A portfolio that features design across traditional and digital channels.
Desirable attributes:
Experience with social media (Facebook, Instagram, Youtube etc.) and websites.
Experience in photo and video editing.
Knowledge in web design (Drupal).
Animation skills are not a necessity but are beneficial.
Photography skills are not a necessity but are beneficial.
Any additional language skills are beneficial.
Working time:
Between 11:00 a.m. – 7:00 p.m.
We offer:
As one of the leading galleries for urban art, the Colab Gallery has developed into a world-renowned institution in the border triangle here in Weil am Rhein. Our work includes an integrative concept, which, in addition to the everyday tasks of a gallery, is primarily concerned with the constant promotion of artists. It does so by offering a unique space that creates exchange, promotes growth, builds networks and thus simultaneously strengthens the foundation of the genre.
In addition to the exciting activities in the exhibition phase, we actively take care of the maintenance of the existing works, the support of our visitors on site and varied side events. You can expect a lively and creative environment, always new challenges and the opportunity to use your knowledge and skills.
Please send your application to info@colab-gallery.com until April 17th 2023.